Chip Ganassi Racing
Social Media Campaign
Studio: Prairie+Forge Creative Group
Creative Director: Darius Thomas
Lead Designer: Zackery McTavish
Designer: Wilson Allen

The direction and aesthetic qualities were established by the Creative Director and Lead Designer. I assisted in layout, photo selection, and finding dynamic ways to combine images such as the sharp angular approach below.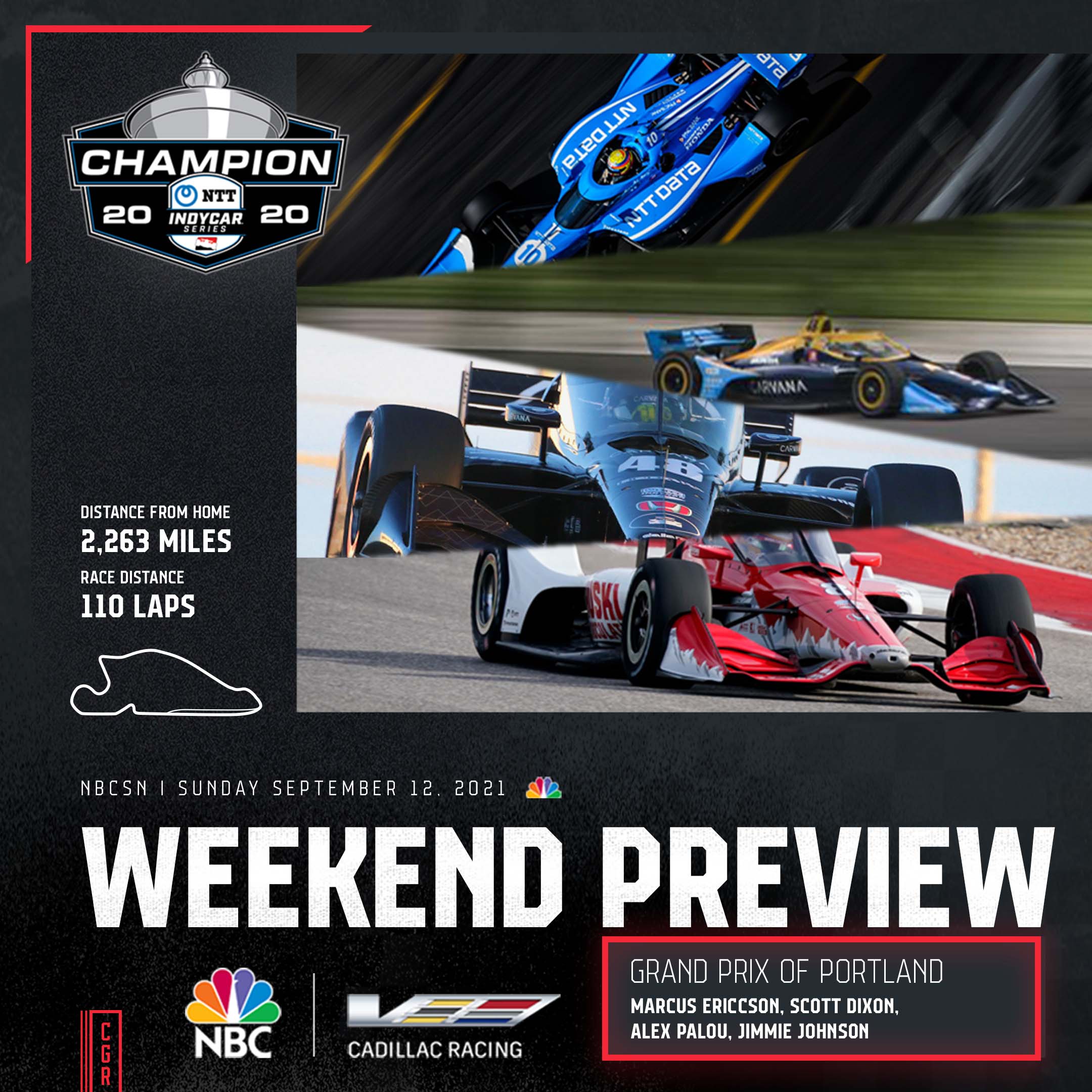 These angles create a cinematic feeling that echos the dramatic perspectives of comic book layouts.
The team cut out parts of the background scenery to give an attention grabbing three-dimensionality to the drivers and their cars.