Dem Bones
This suite of prints is a combination of lyrics written by James Weldon Johnson in the 1920s, scientific illustrations from the 18th century by Bernhard Albinus, and Danse Macabre, a medieval allegory in which skeletons dance.
The first page begins with only the first line of the song "foot bone." Each page progresses the music and the image until ending at "the head bone."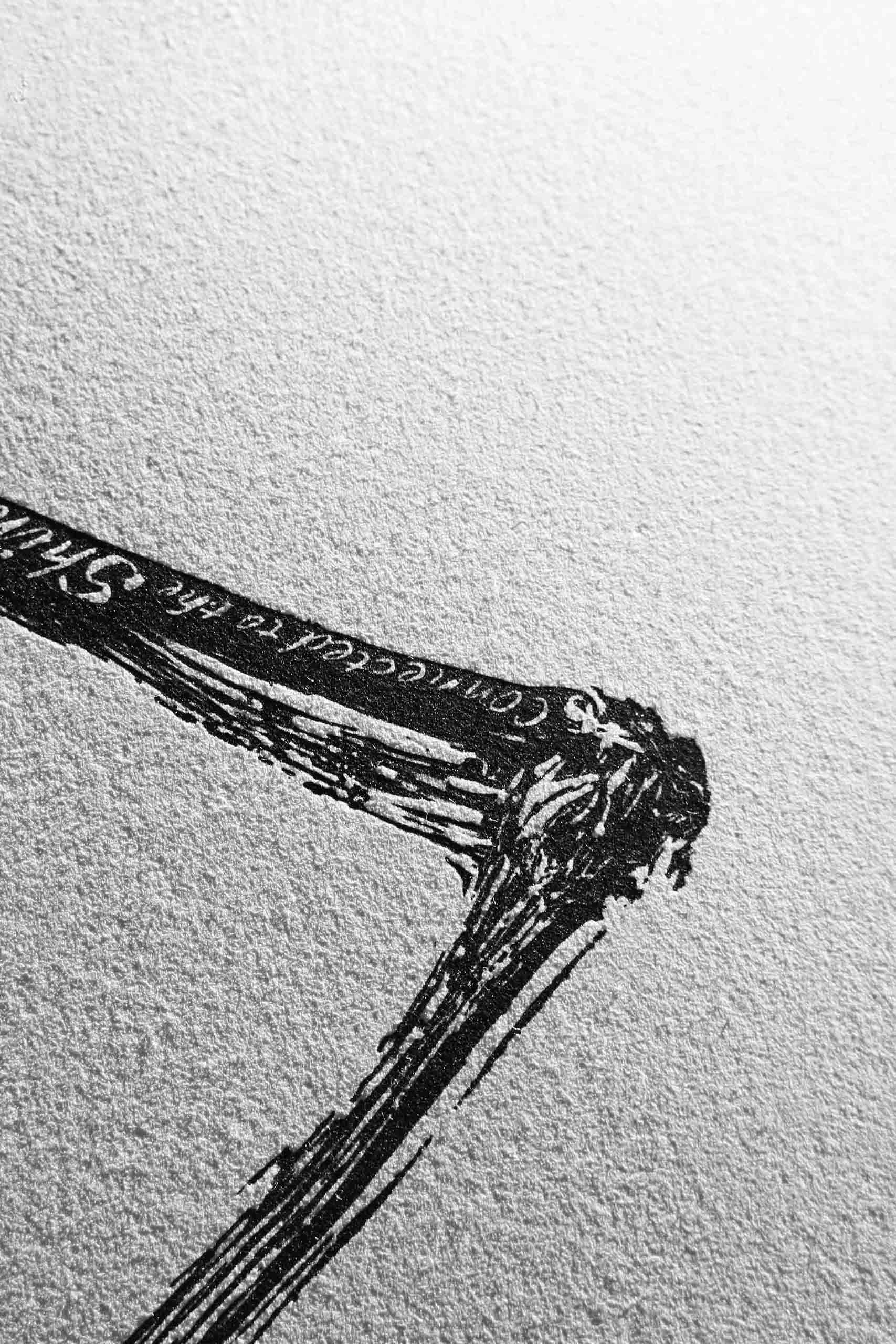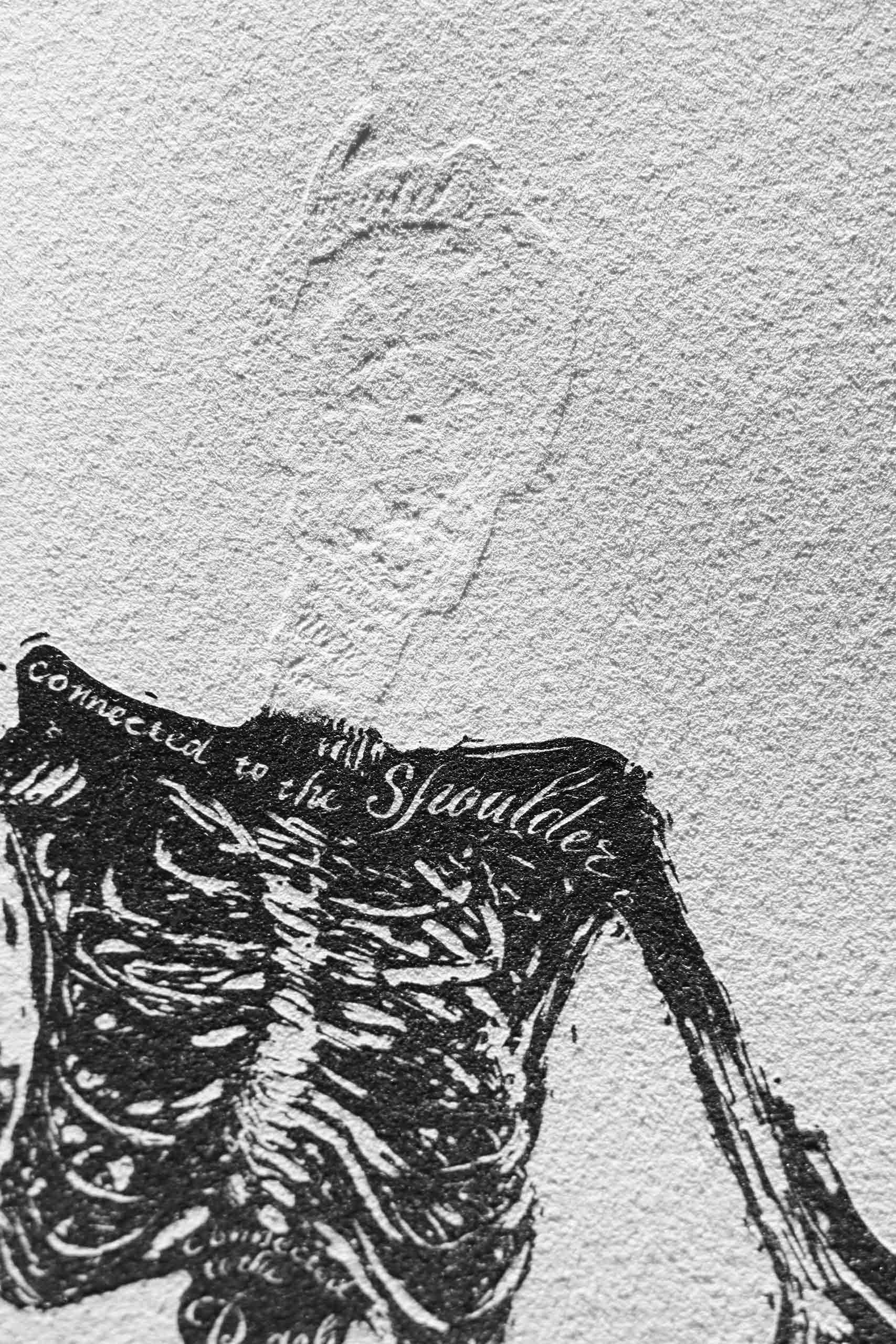 Because letterpress printing creates an impression into the paper you can feel the entire print on each page and even make out shapes in un-inked areas.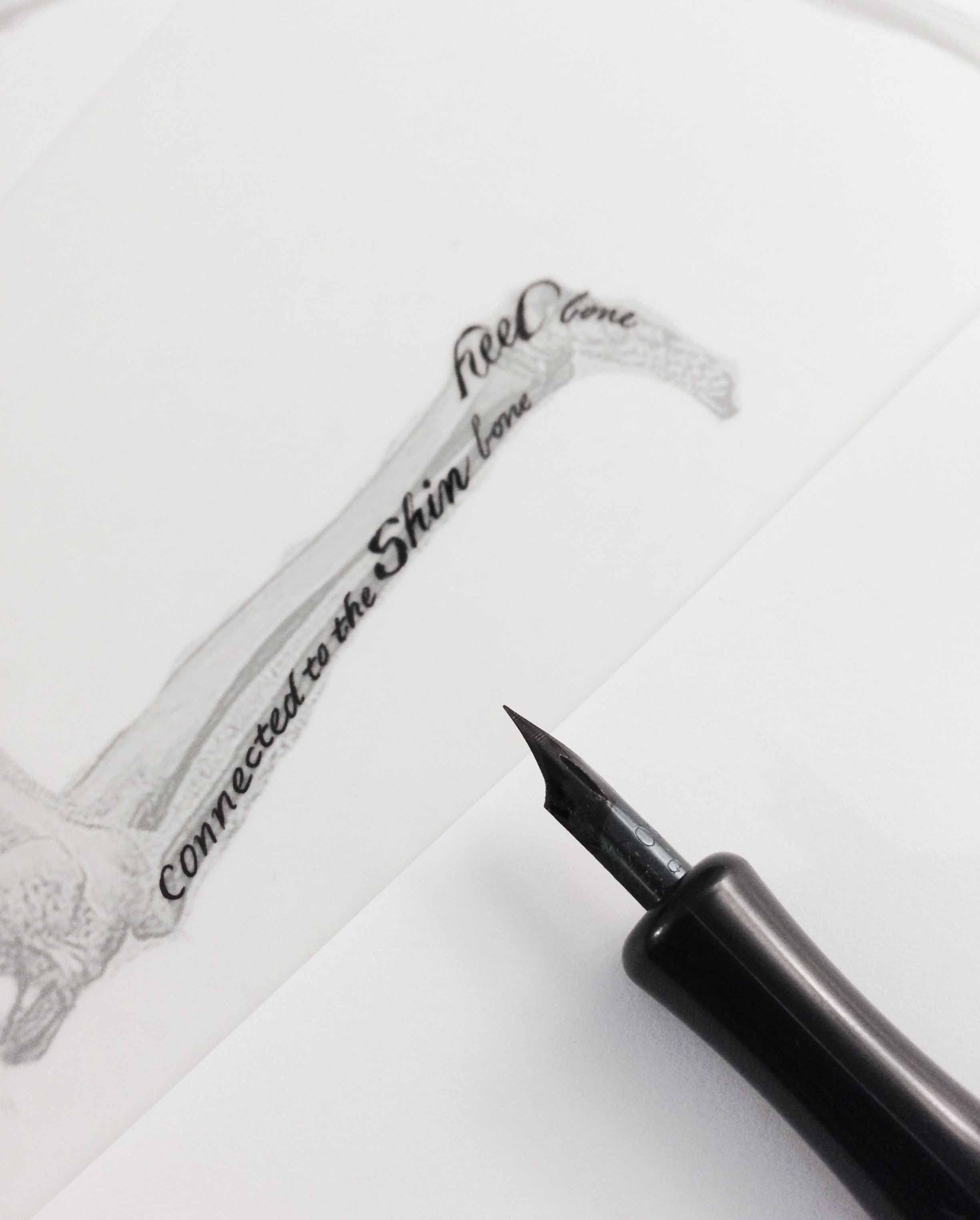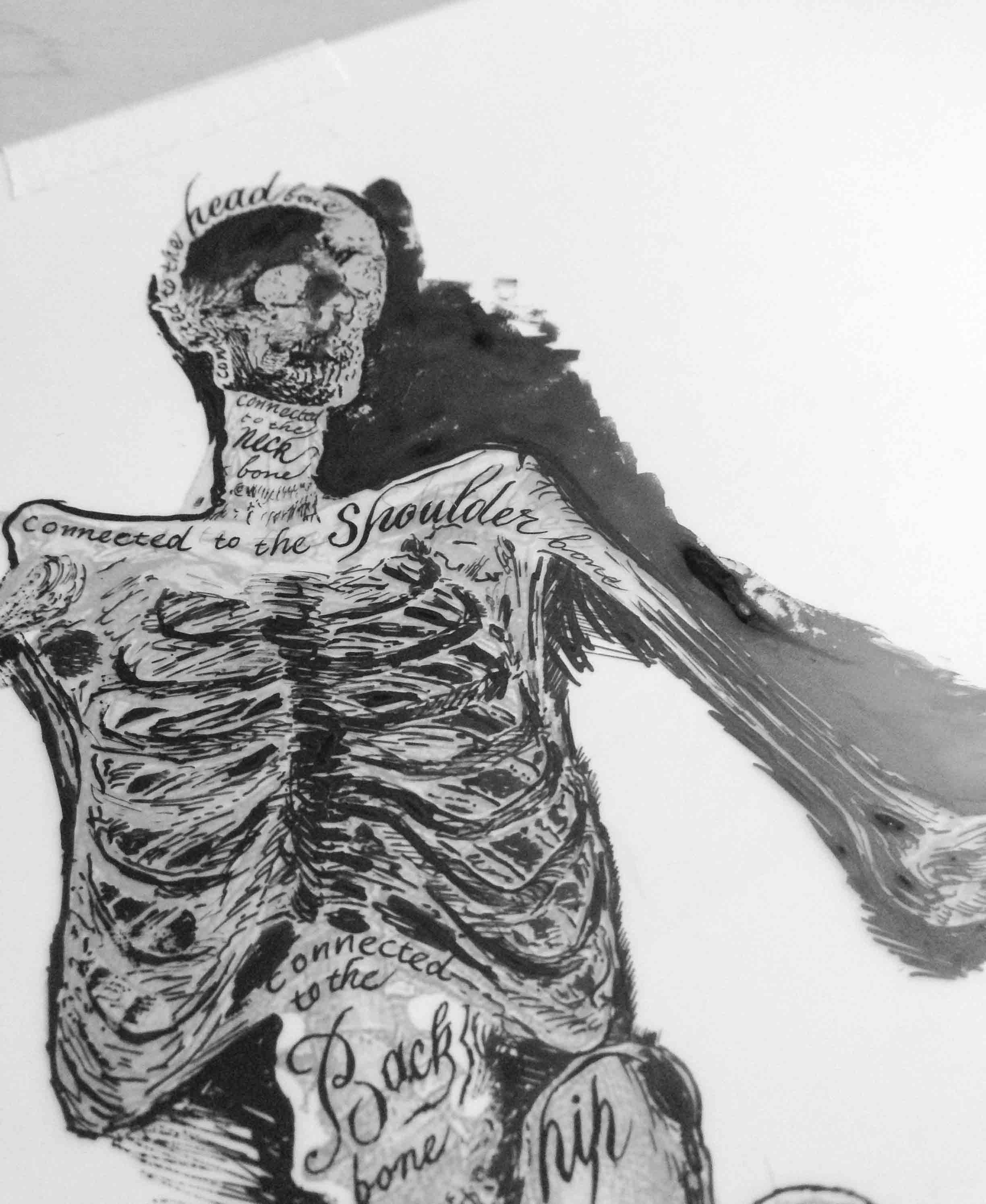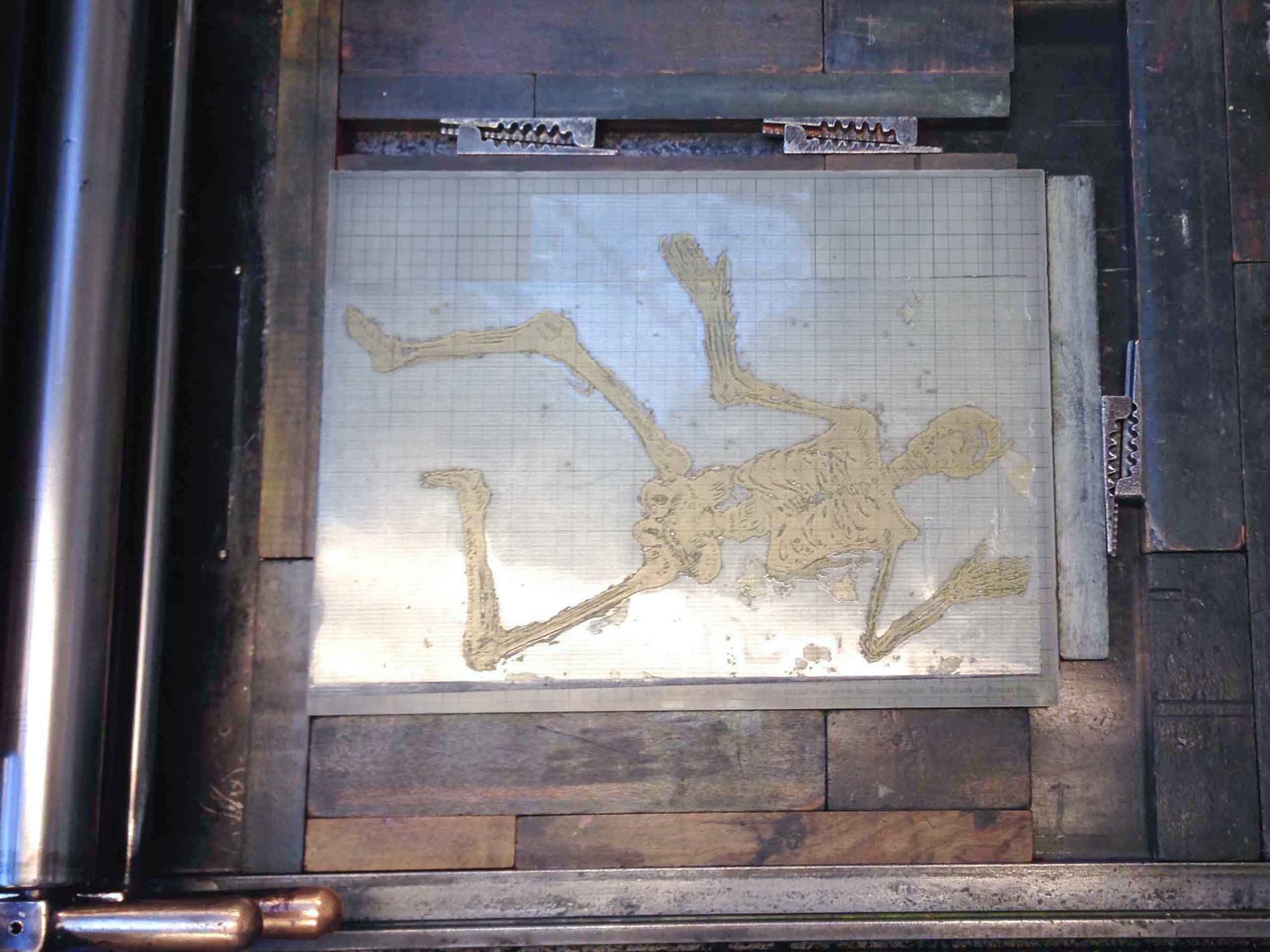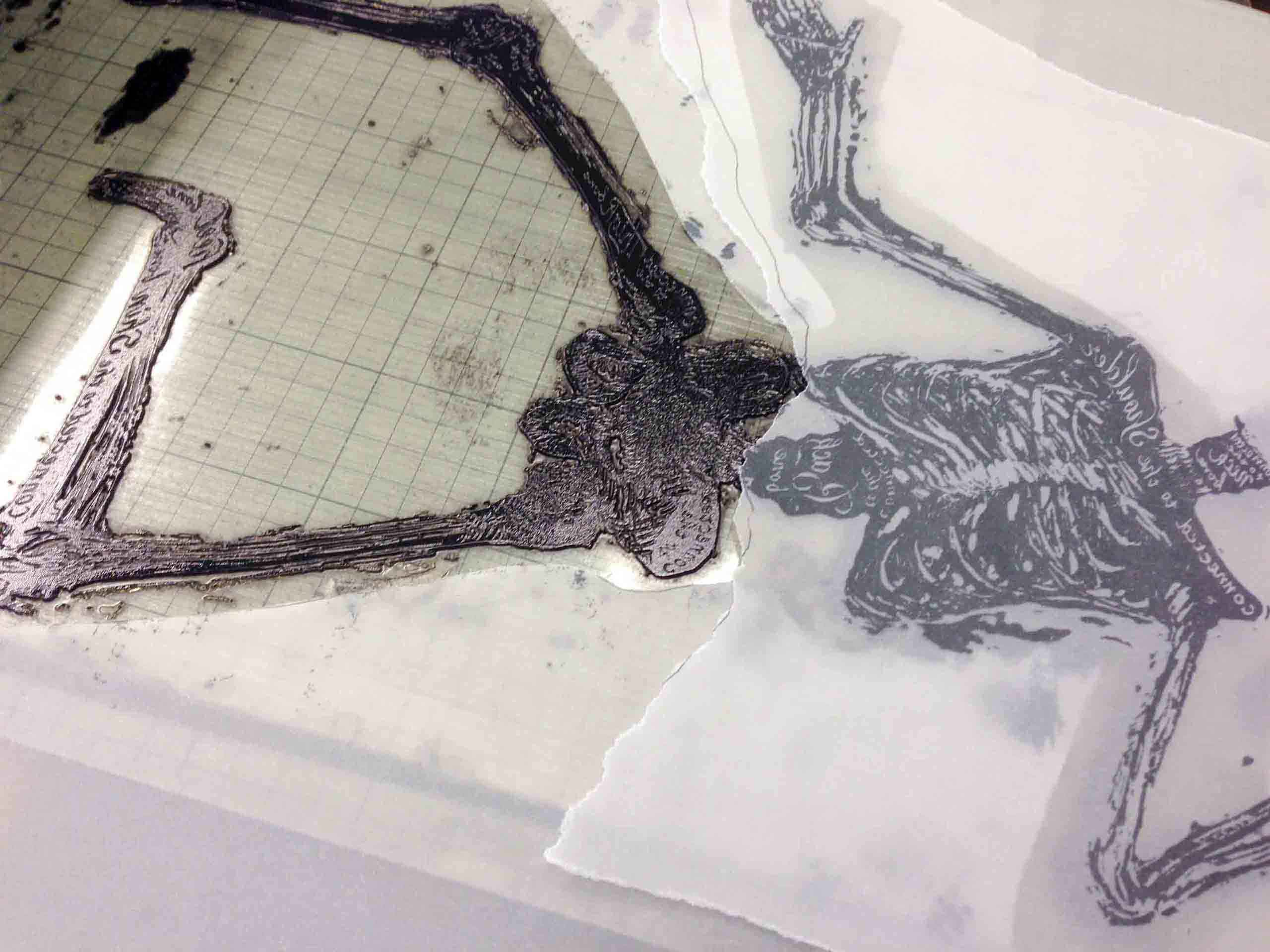 The design was drawn on a transparent piece of paper and then exposed to a photopolymer plate to create a printing surface.